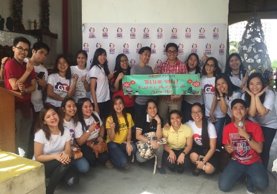 For the Christmas season, P&A for a Cause (PAUSE) aspired to make the occasion a little brighter.​
​For P&Ause Makati, it's by sharing the simple joys of life to its favorite crowd: kids. In partnership with Project Pearls, PAUSE gathered 20 volunteers from different divisions to participate in a Christmas Toy Drive on December 22, 2017 held at San Pablo Apostol Parish, Velasquez St, Tondo, Manila. Around 1,500 kids, aged 6 to 17, from the nearby poor communities were invited for the gift-giving. PAUSE's contributory task was to prepare at least 250 wrapped toy gifts and help facilitate its distribution. The gifts consisted of teddy bears, basketballs, art materials, puzzles, badminton rackets and the likes. ​
​P&Ause volunteers participated in the program, acting as one-day Ates and Kuyas to thirty groups consisting of fifty children each.​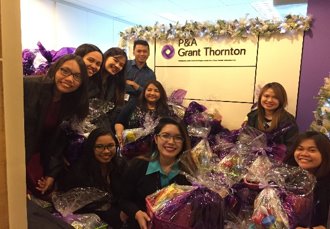 The season of giving was celebrated by P&Ause Davao by spending time to give joy and share love to their less fortunate brothers and sisters in the community.​
​The activity started in the afternoon of December 22, 2017 where P&Ause volunteers traversed the streets of Davao to distribute gift baskets to homeless families and individuals. A total of fifty gift baskets were given across the streets of Ponciano, San Pedro, and Magallenes, as well as the parks of Osmena, Rizal, and Magsaysay. The last stop of the activity was in Bajada and Victoria Plaza, wherein the remaining gift baskets were given to the homeless Badjao families. ​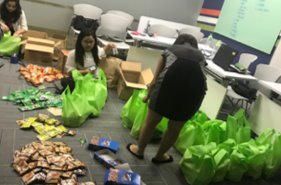 As part of P&Ause annual P&Amasko activities, P&Ause Cebu organized 'Ka-P&Ause-Kohan sa Cebu." The program aimed to spread the true meaning of Christmas, which is more than buying and receiving of presents, but more of spreading love and joy to everyone. ​
​It was participated by sixteen P&Ause volunteers who packed up "bundles of joy", containing basic necessities such as canned goods, two kilos of rice, noodles, and toiletries. On December 21, 2017, the volunteers went around the streets of Cebu and distributed fifty packs to homeless families, and gave sweet treats to kids. ​