We value each of the 50,000 people in our member firms equally and appreciate every contribution across Grant Thornton.
If you wish to develop your talents to the fullest and build a fulfilling career, join P&A Grant Thornton, where you will be part of a dynamic...
Fresh Graduates

Fresh Graduates

Students

Whether you are starting your career as a graduate or school leaver, P&A Grant Thornton can give you a flying start. We are ambitious. Take the fact that we're the world's fastest-growing global accountancy organisation. For our people, that means access to a global organisation and the chance to collaborate with more than 40,000 colleagues around the world. And potentially work in different countries and experience other cultures.

Experienced hires

P&A Grant Thornton offers something you can't find anywhere else. This is the opportunity to develop your ideas and thinking while having your efforts recognised from day one. We value the skills and knowledge you bring to Grant Thornton as an experienced professional and look forward to supporting you as you grow you career with our organisation.
If you would like to join Grant Thornton, you may have a few questions about our organisation, how we do business, our culture and our global opportunities....
The architecture revolution
Rapid change and complexity are norms, and innovation the fuel in the technology industry. Today's revolutions – including cloud, as-a-service, social media, and the internet of things – will be soon followed by new innovations.
At P&A Grant Thornton, we'll work with you to capitalise on all opportunities, manage the inherent risks the industry has to offer, and provide relevant solutions that will allow you to minimize the effects of disruption and go beyond.
Why P&A Grant Thornton
P&A Grant Thornton's global network of technology, media, and communications industry professionals work with a broad spectrum of dynamic organizations, from emerging companies to rapidly expanding and established global leaders.
Whether your goal is to enter new markets, scale your operations, manage costs, find funding or comply with regulations, we have the insight and experienced judgment to help you succeed.
We'll listen closely to your needs so we can develop solutions tailored for you. Our forward-thinking teams keep abreast of developments as new technologies evolve and are introduced. They can provide you with early insights into the issues emerging and innovative companies confront. These include managing intellectual capital, executing mergers and acquisitions, and understanding the complex tax environment.
We can also help you to identify and manage risk and compliance needs as regulatory and policy environments evolve around the globe to keep pace with technology innovation.
If you have ambitions to take your business public or engage in mergers and acquisitions, we'll support you with the process across major stock exchanges and other smaller markets and strategic acquirers so you can find the path.
We also work closely with large corporate businesses and can help you make the best use of technology, whatever your industry.
Our solutions
Our technology teams offer services tailored to your industry, including working with you to:
scale operations as you grow
create trust and manage risk in the cloud, mobile and digital world
secure capital for growth
reduce costs
understand technology and R&D-specific incentives.
To learn more about our services contact Mhycke Gallego or Atty. Lea Roque, our local industry leaders.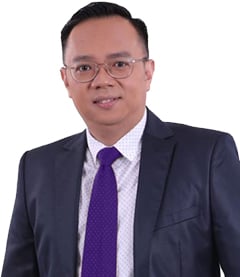 Get in touch
Practice Leader, Advisory Services; Head of Knowledge Management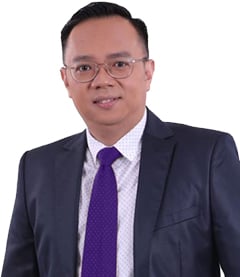 Practice Leader, Advisory Services; Head of Knowledge Management
Michael C. Gallego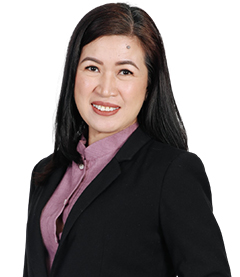 Get in touch
Principal, Tax Advisory & Compliance