We value each of the 50,000 people in our member firms equally and appreciate every contribution across Grant Thornton.
If you wish to develop your talents to the fullest and build a fulfilling career, join P&A Grant Thornton, where you will be part of a dynamic...
Fresh Graduates

Fresh Graduates

Students

Whether you are starting your career as a graduate or school leaver, P&A Grant Thornton can give you a flying start. We are ambitious. Take the fact that we're the world's fastest-growing global accountancy organisation. For our people, that means access to a global organisation and the chance to collaborate with more than 40,000 colleagues around the world. And potentially work in different countries and experience other cultures.

Experienced hires

P&A Grant Thornton offers something you can't find anywhere else. This is the opportunity to develop your ideas and thinking while having your efforts recognised from day one. We value the skills and knowledge you bring to Grant Thornton as an experienced professional and look forward to supporting you as you grow you career with our organisation.
If you would like to join Grant Thornton, you may have a few questions about our organisation, how we do business, our culture and our global opportunities....
Jumpstarting investments
Opportunity and optimism have emerged within the retail estate and construction industry. At P&A Grant Thornton, it's our goal to help you benefit from these opportunities and achieve beyond the normal growth.
Why P&A Grant Thornton?
Many of our sector specialists have worked within the real estate and construction industry themselves, so we know this sector inside and out. By drawing on our extensive knowledge, we can provide you with innovative solutions to the challenges facing your business today.
We'll also work with you to identify new funding sources, reduce your risk levels, and structure your returns. Our commercial approach to the needs of your organization will give you the best possible chance of success in today's market.
Our teams understand that your business is unique. We'll take the time to get to know you and your organisation so we can deliver tailor-made solutions.
Our solutions
Our real estate and construction team provide services tailored to your industry, including working with you to:
manage sales and leasebacks
ensure financial and tax diligence
assist with capital raising
restructure operations to reduce costs
manage fraud and other risk
retain employees and plan your workforce
carry out modelling and feasibility studies
manage your tax exposures.
We'll also support you in identifying which projects present the greatest risk and develop solutions if problems arise.
To learn more about our services contact Mai Bisnar or Vier Aznar, our local industry leaders.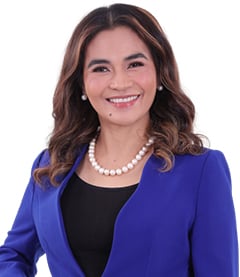 Get in touch
Partner, Audit & Assurance; Advisory Services; Head of Markets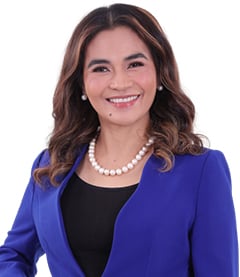 Partner, Audit & Assurance; Advisory Services; Head of Markets
Mailene Sigue-Bisnar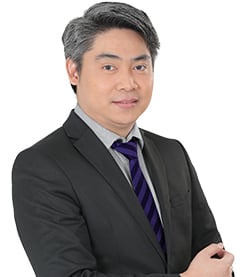 Get in touch
Vice Chairman and Deputy Managing Partner