We value each of the 50,000 people in our member firms equally and appreciate every contribution across Grant Thornton.
If you wish to develop your talents to the fullest and build a fulfilling career, join P&A Grant Thornton, where you will be part of a dynamic...
Fresh Graduates

Fresh Graduates

Students

Whether you are starting your career as a graduate or school leaver, P&A Grant Thornton can give you a flying start. We are ambitious. Take the fact that we're the world's fastest-growing global accountancy organisation. For our people, that means access to a global organisation and the chance to collaborate with more than 40,000 colleagues around the world. And potentially work in different countries and experience other cultures.

Experienced hires

P&A Grant Thornton offers something you can't find anywhere else. This is the opportunity to develop your ideas and thinking while having your efforts recognised from day one. We value the skills and knowledge you bring to Grant Thornton as an experienced professional and look forward to supporting you as you grow you career with our organisation.
If you would like to join Grant Thornton, you may have a few questions about our organisation, how we do business, our culture and our global opportunities....
A welcome return to growth
Dynamic businesses need to move with speed and purpose if they want to capitalise on opportunities in hospitality and tourism. At P&A Grant Thornton, we know exactly what it takes to succeed and go beyond the standard in this rapidly changing sector.
While many businesses may remain trapped in a cycle of austerity, we can help make sure your organisation is structured, governed, and managed to thrive.
Why P&A Grant Thornton?
Drawing on our deep sector knowledge, we can help you navigate the changing business environment for hospitality and tourism companies.
We understand the global economic cycle and the trends in tourism and hospitality, from social media and online travel agent impacts to new age consumers, green operations, and emerging market challenges. In the face of these and many other challenges, but also by understanding what's driving hospitality growth, we can work with you to scenario plan, manage costs, create flexible organisations, and finance growth.
Through our understanding of traditional and emerging markets, we can also work with you to develop and expand into new areas.
Our solutions
Our teams provide services tailored to the hospitality and tourism industry, including working with you to:
select the right hotel operator and or/brand for your business
undertake feasibility studies and business plans
develop marketing strategies, including channel and pricing strategy
carry out operational re-structuring/business model optimization
navigate the prevailing gaming legislative and tax regulations in different countries.
To learn more about our services contact Nelson Dinio or Wowie Roguel, our local industry leaders.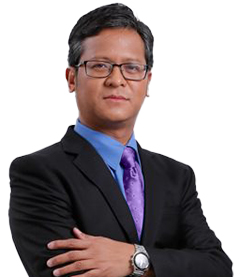 Get in touch
Partner, Tax Advisory & Compliance; Head of Japan Desk