We value each of the 50,000 people in our member firms equally and appreciate every contribution across Grant Thornton.
If you wish to develop your talents to the fullest and build a fulfilling career, join P&A Grant Thornton, where you will be part of a dynamic...
Fresh Graduates

Fresh Graduates

Students

Whether you are starting your career as a graduate or school leaver, P&A Grant Thornton can give you a flying start. We are ambitious. Take the fact that we're the world's fastest-growing global accountancy organisation. For our people, that means access to a global organisation and the chance to collaborate with more than 40,000 colleagues around the world. And potentially work in different countries and experience other cultures.

Experienced hires

P&A Grant Thornton offers something you can't find anywhere else. This is the opportunity to develop your ideas and thinking while having your efforts recognised from day one. We value the skills and knowledge you bring to Grant Thornton as an experienced professional and look forward to supporting you as you grow you career with our organisation.
If you would like to join Grant Thornton, you may have a few questions about our organisation, how we do business, our culture and our global opportunities....
Our focus is to help you identify and manage the cyber risks you might be facing within your organization.
Our team can provide detailed, actionable insight that incorporates industry best practices and standards to strengthen your cybersecurity position and help you make informed decisions.
How can our team help?
IT governance and risk management
We can help you maximize your cybersecurity capabilities, manage potential threats, and open a way towards broader opportunities for your organization. We can help you develop and implement the right cybersecurity risk strategies aligned with your industry, regulatory posture, markets, business, and technology strategy.
Privacy
We can assist you in creating, implementing, and improving controls to help you manage and address data protection and privacy. We help organizations comply with data privacy regulations through compliance audits, privacy impact assessment, and privacy policy review or documentation.
System and organization controls reports
We provide third-party assurance services following relevant professional standards such as International Standard on Assurance Engagements (ISAE) 3402, ISAE 3000, and Statement on Standards for Attestation Engagements 18. These include System and Organization Controls (SOC) reports and other special attestation reports to accommodate your specific requirements.
IT audit services
We provide outsourced and co-sourced internal audit services, including information technology (IT) audits, to organizations of all sizes.
Digital identity
We enable clients to design and implement holistic access management strategies to enhance their customer, employee, and device interactions in alignment with their cyber threat profile and business strategy.
Application security
We enable clients to build and secure their enterprise applications as part of their mobile and cloud strategic initiatives for global growth.
Information security
We help organizations understand, manage, and improve their cybersecurity capabilities through vulnerability assessment and penetration testing, cybersecurity awareness programs, and assessment of information security management systems (ISMS). We can also help you develop or review your ISMS manual, business continuity plans and disaster recovery plans, incident response strategies, and other operational IT policies and procedures.
Incident management
We will assist you in strategically planning for internal and external breach events.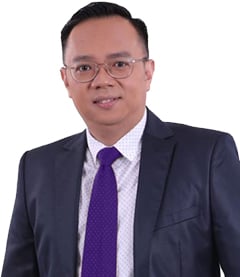 Get in touch
Practice Leader, Advisory Services; Head, Knowledge Management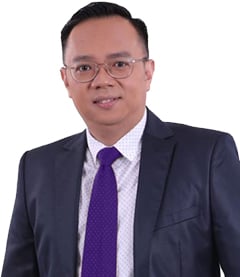 Practice Leader, Advisory Services; Head, Knowledge Management
Michael C. Gallego