A new vision for learning
Our vision is to help learning institutions and business organisations go beyond and create powerful learning cultures through technology integration, collaboration, and innovation.
At a time of critical change, preparing our youth in the 21st century cannot be left to chance in the hands of a few educators creating pockets of technological innovation in classrooms. It is essential that education leaders have an effective digital transformation strategy, allowing them to create a culture of innovation and collaboration that can lead to better learning for all.
Why P&A Grant Thornton?
Our technology integration advisory services provide customized solutions supported by an advisory team that brings industry best practices, proven methodologies, and technologies to solve for your tactical business problems and for the toughest educational technology challenges. We provide consulting for the management, training, and evaluation of your technology and innovation initiative.
Our solutions
Our teams provide services tailored to the education sector, including working with you to:
conduct technology readiness analyses that cover both educational and information technology, data systems, pedagogy, curriculum, finance, and personnel
develop a digital transformation strategy roadmap and author/review policies and procedures on educational technology
implement systematic and integrative learning system solutions
optimize your current technology systems and create interactive teaching and learning experiences to enhance learners' engagement and overall organisational performance
provide training and expert consultation on the use of technologies for educational use in a variety of settings such as face-to-face, blended, online including mobile and for use in reaching underserved audiences
To learn more about our services, contact Mhycke Gallego, our local industry leader.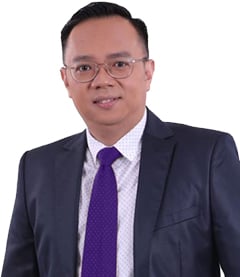 Makati
Practice Leader, Advisory Services; Head of Knowledge Management
Makati
With more than 25 years of experience, Mhycke has served as the Asia Pacific leader for Business Risk Services of Grant Thornton and has been involved in transaction advisory work in the Philippines and the Asia Pacific region. He provides business risk advisory focusing on strategy and governance, risk and controls, sustainability and operational improvements, and talent and development.
Learn more about Mhycke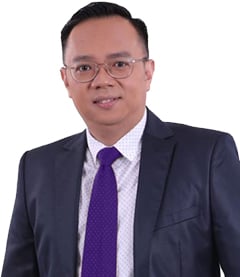 Practice Leader, Advisory Services; Head of Knowledge Management
Mhycke Gallego