We value each of the 50,000 people in our member firms equally and appreciate every contribution across Grant Thornton.
If you wish to develop your talents to the fullest and build a fulfilling career, join P&A Grant Thornton, where you will be part of a dynamic...
Fresh Graduates

Fresh Graduates

Students

Whether you are starting your career as a graduate or school leaver, P&A Grant Thornton can give you a flying start. We are ambitious. Take the fact that we're the world's fastest-growing global accountancy organisation. For our people, that means access to a global organisation and the chance to collaborate with more than 40,000 colleagues around the world. And potentially work in different countries and experience other cultures.

Experienced hires

P&A Grant Thornton offers something you can't find anywhere else. This is the opportunity to develop your ideas and thinking while having your efforts recognised from day one. We value the skills and knowledge you bring to Grant Thornton as an experienced professional and look forward to supporting you as you grow you career with our organisation.
If you would like to join Grant Thornton, you may have a few questions about our organisation, how we do business, our culture and our global opportunities....
A new vision for learning
Our vision is to help learning institutions and business organisations go beyond and create powerful learning cultures through technology integration, collaboration, and innovation.
At a time of critical change, preparing our youth in the 21st century cannot be left to chance in the hands of a few educators creating pockets of technological innovation in classrooms. It is essential that education leaders have an effective digital transformation strategy, allowing them to create a culture of innovation and collaboration that can lead to better learning for all.
Why P&A Grant Thornton?
Our technology integration advisory services provide customized solutions supported by an advisory team that brings industry best practices, proven methodologies, and technologies to solve for your tactical business problems and for the toughest educational technology challenges. We provide consulting for the management, training, and evaluation of your technology and innovation initiative.
Our solutions
Our teams provide services tailored to the education sector, including working with you to:
conduct technology readiness analyses that cover both educational and information technology, data systems, pedagogy, curriculum, finance, and personnel
develop a digital transformation strategy roadmap and author/review policies and procedures on educational technology
implement systematic and integrative learning system solutions
optimize your current technology systems and create interactive teaching and learning experiences to enhance learners' engagement and overall organisational performance
provide training and expert consultation on the use of technologies for educational use in a variety of settings such as face-to-face, blended, online including mobile and for use in reaching underserved audiences
To learn more about our services, contact Mhycke Gallego, our local industry leader.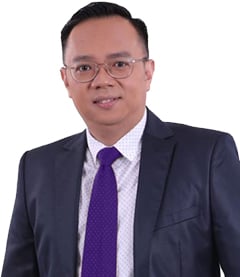 Get in touch
Practice Leader, Advisory Services; Head of Knowledge Management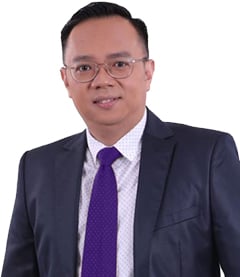 Practice Leader, Advisory Services; Head of Knowledge Management
Michael C. Gallego