Excel beyond profit
Optimism is slowly returning to the global economy, but the financial services industry needs to regain the trust of public and private bodies. To truly go beyond the standard, forward-thinking organisations must examine every part of their business. The trick is to turn challenges into opportunities, and P&A Grant Thornton can help you to achieve this.
Why P&A Grant Thornton
P&A Grant Thornton audits three of the Philippines' top 6 banks, including the biggest bank in the Philippines, and provides other services to top companies in this industry. On a global level, Grant Thornton financial services are a practice of more than US$500 million, providing solutions to seven of the world's top 12 global banks. Our proactive teams will work with your business, offering you clear and practical solutions.
Our solutions are pragmatic and commercially focused, offering the insight your business needs to grow and prosper in a constantly changing and challenging world.
Whether you need support with exploring strategic insights, complying with regulations, managing risk, or resolving forensic disputes, we have the experience to deliver best-in-class solutions.
Most important, we strive to offer tailored solutions to your bespoke challenges, working with you and across our service line teams collaboratively to deliver the holistic support you need.
We can also support with you with:
regulation
risk management
transformation
revenue growth
customer retention
data management
failure/fraud investigation
To learn more about our services contact Boyet Murcia or Jerald Sanchez our local industry leaders.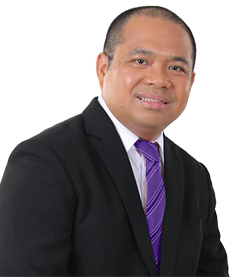 Makati
Practice Leader, Audit & Assurance
Makati
Boyet has been in public accounting since his graduation from college in 1997. Among his qualifications, Boyet passed Level 1 of the Chartered Financial Analyst examination. He also won the Most Outstanding CPA in Public Practice, among multiple awards, from the Philippine Institute of Certified Public Accountants.
Learn more about Boyet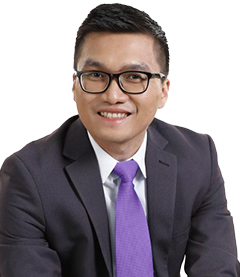 Makati
Partner, Audit & Assurance
Makati
Jerald joined P&A Grant Thornton at the start of his professional career in 2007. In the span of his career, Jerald has been involved in reviews and special audits using agreed-upon procedures. While working with the San Francisco office of Grant Thornton, he handled the financial audit of various companies engaged in financial services and obtained experience in Sarbanes-Oxley engagements.
Learn more about Jerald