We value each of the 50,000 people in our member firms equally and appreciate every contribution across Grant Thornton.
If you wish to develop your talents to the fullest and build a fulfilling career, join P&A Grant Thornton, where you will be part of a dynamic...
Fresh Graduates

Fresh Graduates

Students

Whether you are starting your career as a graduate or school leaver, P&A Grant Thornton can give you a flying start. We are ambitious. Take the fact that we're the world's fastest-growing global accountancy organisation. For our people, that means access to a global organisation and the chance to collaborate with more than 40,000 colleagues around the world. And potentially work in different countries and experience other cultures.

Experienced hires

P&A Grant Thornton offers something you can't find anywhere else. This is the opportunity to develop your ideas and thinking while having your efforts recognised from day one. We value the skills and knowledge you bring to Grant Thornton as an experienced professional and look forward to supporting you as you grow you career with our organisation.
If you would like to join Grant Thornton, you may have a few questions about our organisation, how we do business, our culture and our global opportunities....
Our audit approach will allow our client's accounting personnel to make the maximum contribution to the audit effort without compromising their ongoing responsibilities.
Innovative technology to deliver efficiently and accurately
Superior technology enhances the quality of service and drives down fees. We incorporate innovative computer applications into our procedures to improve our level of service, thereby reducing cost. We have developed advanced computer software to make the audit process more efficient.
Quality team to develop a solid relationship
Capability and chemistry. These are what our clients expect from their service teams, which is why our first step in any engagement is always to assemble a quality team that can best address your unique needs. Our auditors are experienced professionals who know how to get the information they need without unduly burdening your staff. Each member of our service team is a specialist in accounting and auditing. They have the perspective to foresee areas of concern and, more importantly, their breadth of experience with corporations of your size allows them to propose valuable solutions to the problems they detect.
Comprehensive planning to avoid surprises
Experience has taught us that early identification of fincancial issues is the best way to find sound solutions. We respond to issues quickly by creating a thorough service plan so that you will never have to deal with last minute concerns.
A successful, cost-effective audit is the result of a clear, comprehensive plan and our being able to establish a solid working relationship with your accounting personnel.
Communicating issues and ideas to enhance your operations
Rapport - it defines a relationship built on frequent communication, idea sharing and well-earned trust. We want to be in continuous contact with you.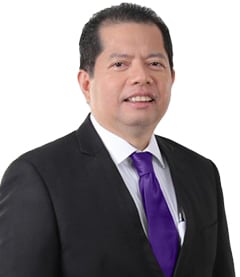 Get in touch
Practice Leader, Audit & Assurance