We value each of the 50,000 people in our member firms equally and appreciate every contribution across Grant Thornton.
If you wish to develop your talents to the fullest and build a fulfilling career, join P&A Grant Thornton, where you will be part of a dynamic...
Fresh Graduates

Fresh Graduates

Students

Whether you are starting your career as a graduate or school leaver, P&A Grant Thornton can give you a flying start. We are ambitious. Take the fact that we're the world's fastest-growing global accountancy organisation. For our people, that means access to a global organisation and the chance to collaborate with more than 40,000 colleagues around the world. And potentially work in different countries and experience other cultures.

Experienced hires

P&A Grant Thornton offers something you can't find anywhere else. This is the opportunity to develop your ideas and thinking while having your efforts recognised from day one. We value the skills and knowledge you bring to Grant Thornton as an experienced professional and look forward to supporting you as you grow you career with our organisation.
If you would like to join Grant Thornton, you may have a few questions about our organisation, how we do business, our culture and our global opportunities....
We aim to minimize the impact of taxation, enabling you to maximize your potential savings and to expand your business.
Tax review
We evaluate clients' overall level of compliance with existing laws and regulations; caution them on procedures and practices that expose them to potential tax liabilities; quantify tax exposures, risks and penalties; and advise them on proper course of action and alternative tax-efficient policies and procedures. Tax due diligence review is particularly recommended for companies that are contemplating expansion, mergers and consolidation, acquisitions, change in ownership, or public listing.
Expatriate tax services
We ensure the proper and efficient compliance of expatriates with their Philippine income tax obligations. Our services include registration and application for Taxpayer Identification Number (TIN), preparation and filing of annual Philippine income tax return, and payment of tax due in the proper venue and within the allowed period. As a value-added service, we respond to Correspondence Audits/Inquiries by the BIR regarding information declared in the tax return. If desired by clients, we also conduct arrival or departure briefings and interviews to apprise the expatriate of his Philippine tax liabilities. Upon a company's request, we can compute, on an annualized basis, the total withholding tax due from its expatriate during the taxable year and prepare tax equalization and reimbursement calculations in accordance with company policies.
Tax outsourcing
We prepare clients' tax returns covering monthly, quarterly and annual income taxes, value-added tax and other percentage taxes, fringe benefits tax, withholding taxes, and documentary stamp tax. Based on the information provided to us, we ensure that the computation of clients' tax liabilities is made in accordance with existing tax laws and regulations. On their behalf, we file tax returns with the appropriate tax office and pay the corresponding taxes on or before the due date.
CTA litigation support
To avoid prolonged trials, we offer independent verification of financial and other pertinent documents that are presented as evidence in tax cases/disputes or claims for refund before the Court of Tax Appeals (CTA). This involves an evaluation of the completeness and validity of the documents and the correctness of the claims involved or other representations made by the taxpayer based on the requirements provided under applicable laws and regulations.
Customs compliance review
We assess adherence of companies to customs and tax laws, rules, and regulations in relation to their importation of goods. We help clients identify areas where potential tax and duty cost-saving opportunities exist. We assist clients in evaluating and restructuring their record-keeping policies and practices to properly comply with requirements under pertinent laws and regulations and to minimize tax exposure.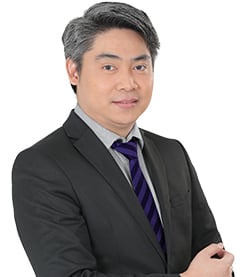 Get in touch
Vice Chairman and Deputy Managing Partner