The changing landscape
Energy markets worldwide are undergoing major changes. P&A Grant Thornton can help you understand and navigate ensuing challenges and make sure you have the solutions you'll need to capitalize on opportunities and go beyond industry expectations.
Why P&A Grant Thornton?
We have experienced teams advising companies across the full breadth of the energy and resources industry, including upstream and downstream and from conventional resource extraction through to developing the latest clean technologies. Our global network means we can support you as you expand your business, as well as provide on-the-ground expertise and insight.
Whether you are looking to raise finance, improve mergers and acquisitions post deal integration, model extraction revenues, or benchmark key engineers' pay, we have experienced teams able to work for the duration of the project lifecycle and beyond.
Our energy and natural resources industry team can work with you on:
accessing alternative and traditional funding
structuring transactions and planning for exit
modelling capital projects and controlling operational costs
commercialising new approaches and technologies
building a sustainable business and managing key stakeholders
establishing a robust Governance framework and managing risk
To learn more about our services contact Chris Ferareza or Mhycke Gallego, our local industry leaders.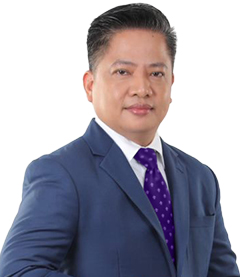 Makati
Partner, Advisory Services
Makati
Throughout his time at P&A Grant Thornton, Chris has held multiple offices, such as the Firm's previous head of branches. Chris has led high-profile due-diligence audits of international and local companies. He also participated in one of the biggest financial reconstruction projects in the history of the US involving one of the country's largest healthcare providers.
Learn more about Chris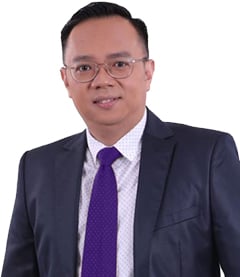 Makati
Practice Leader, Advisory Services; Head of Knowledge Management
Makati
With more than 25 years of experience, Mhycke has served as the Asia Pacific leader for Business Risk Services of Grant Thornton and has been involved in transaction advisory work in the Philippines and the Asia Pacific region. He provides business risk advisory focusing on strategy and governance, risk and controls, sustainability and operational improvements, and talent and development.
Learn more about Mhycke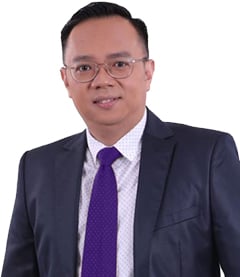 Practice Leader, Advisory Services; Head of Knowledge Management
Mhycke Gallego