P&A Grant Thornton, one of the country's leading audit, tax, advisory, and outsourcing firms, announced the admission of Anton Ng to the partnership effective July 1, 2016.
As certified public accountant, Mr. Ng has immersed himself in the audit of local and multi-national companies and has specialized in the audit of the banking and finance industry since 2003.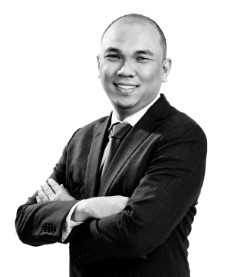 His passion for knowledge led him to participate in various regional seminars and conferences conducted by Grant Thornton International Ltd. These experiences helped further his skills in the audit practice, developed his strong leadership, communication and interpersonal skills, as well as deepened his understanding of the Grant Thornton strategy.
As he embraces his new role as partner, Mr. Ng is committed to supporting the firm's vision to deliver a distinctive experience to its people, clients, and the community it serves. He is set to contribute to the culture of collaboration and innovation that P&A Grant Thornton partners have vowed to carry out.
Mr. Ng received his Bachelor's degree in Business Administration and Accountancy at the University of the Philippines Diliman. He completed his Masters degree in Business Administration at the Asian Institute of Management as a P&A Grant Thornton scholar.
As published in Business World dated 09 June 2016.