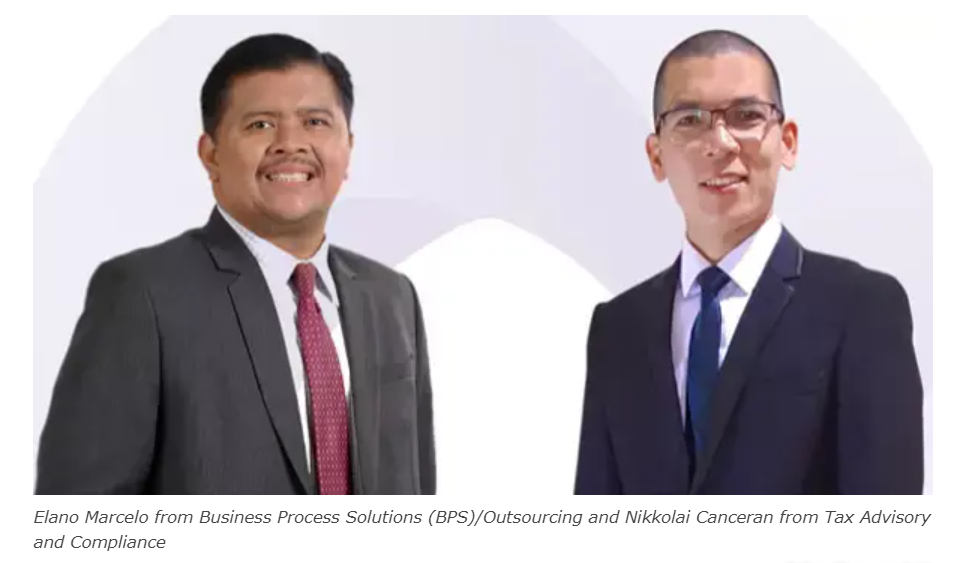 PROFESSIONAL services firm P&A Grant Thornton has admitted two new partners effective July 1 — Elano Marcelo from Business Process Solutions (BPS)/Outsourcing and Nikkolai Canceran from Tax Advisory and Compliance.
"Recognizing excellence is important to our firm. That means empowering people who are making a difference with our clients and communities. Providing our clients with a unique experience, high-quality results and collaborative thinking is what makes us stand out in the industry. We are proud to count these transformational leaders as [an] important part of our team," P&A Grant Thornton Chairman and Chief Executive Officer Ma. Victoria Españo said.
Marcelo first joined P&A in 1995 in the Audit & Assurance Division. He then moved to join the shared services industry with a top commercial bank and a global law firm, heading the financial reporting, finance and accounting, procurement and business process re-engineering operations. He came back to P&A in 2017 to join the BPS Division and lead the Critical Support Unit.
He earned his Accounting degree from Colegio de San Juan de Letran and is a Certified Public Accountant. He is presently the Executive Vice-President and Managing Director of P&A Grant Thornton Outsourcing. As a new partner, he joins BPS/Outsourcing with Paz Malubay.
Canceran was a director in P&A Grant Thornton's Tax Advisory and Compliance practice before joining the partnership. He began his professional career in the firm Audit and Assurance Division in 2007 then joined the Tax Advisory and Compliance Division in 2008.
A Certified Public Accountant, he graduated Summa Cum Laude with a Bachelor's degree in Accountancy from the Far Eastern University (FEU). As a new partner, Canceran joins Tax Advisory and Compliance Partners Olivier Aznar and Edward Roguel and Tax Principal Eleanor Roque.
As published in The Manila Times, dated 04 July 2020