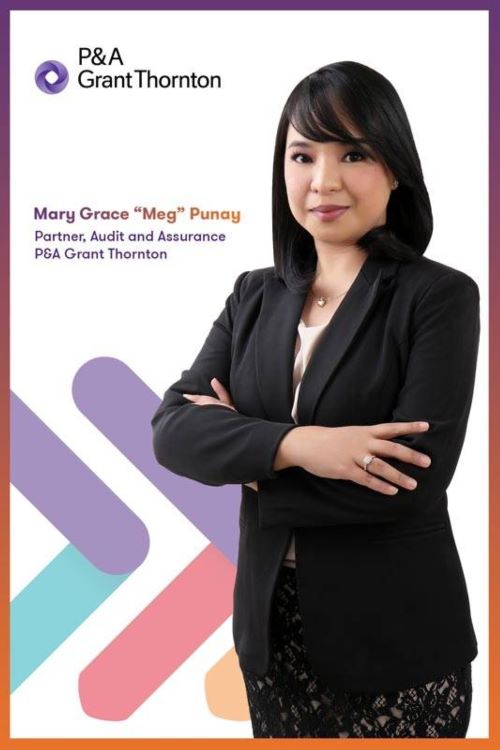 MARY Grace "Meg" Punay has been named partner at P&A Grant Thornton, one of the leading audit, tax, advisory and outsourcing firms in the Philippines. She will be joining the partnership under the Audit and Assurance division of the firm, effective July 1, 2021.
"As P&A Grant Thornton aims to go beyond standards through a proactive, forward-looking and agile approach, we develop leaders who contribute to our legacy of excellence, and Meg is one of those leaders, who can significantly contribute excellence and innovation to our Firm," says Marivic Espano, chairperson and chief executive officer of P&A Grant Thornton.
Meg graduated cum laude with a Bachelor's degree in Accountancy from Ateneo de Davao University. She has more than 15 years of experience as a certified public accountant. Her expertise lies in the audit of local and multinational companies across a wide range of industries, including financial services, manufacturing, energy, mining, trading, distribution utilities and agriculture as well as nonstock, nonprofit multilateral organizations. For her notable contributions to the firm, Meg received the Founders Award in 2017, the highest form of recognition for team excellence at P&A Grant Thornton.
As she takes on her new role as partner, Meg remains dedicated to challenging conventions, exceeding standards and adopting a forward-looking mindset. She is also committed to go beyond the norm in rendering improved client services and to discover more of the firm's strong points, which make it stand above the rest.
As published in The Manila Times, dated 05 July 2021