We value each of the 50,000 people in our member firms equally and appreciate every contribution across Grant Thornton.
If you wish to develop your talents to the fullest and build a fulfilling career, join P&A Grant Thornton, where you will be part of a dynamic...
Fresh Graduates

Fresh Graduates

Students

Whether you are starting your career as a graduate or school leaver, P&A Grant Thornton can give you a flying start. We are ambitious. Take the fact that we're the world's fastest-growing global accountancy organisation. For our people, that means access to a global organisation and the chance to collaborate with more than 40,000 colleagues around the world. And potentially work in different countries and experience other cultures.

Experienced hires

P&A Grant Thornton offers something you can't find anywhere else. This is the opportunity to develop your ideas and thinking while having your efforts recognised from day one. We value the skills and knowledge you bring to Grant Thornton as an experienced professional and look forward to supporting you as you grow you career with our organisation.
If you would like to join Grant Thornton, you may have a few questions about our organisation, how we do business, our culture and our global opportunities....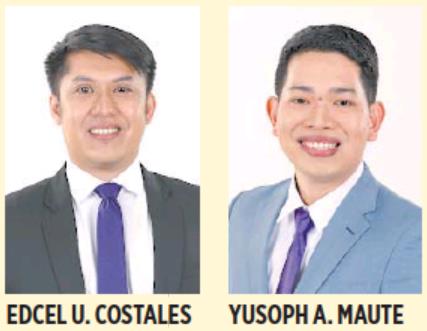 P&A GRANT THORNTON, one of the leading audit, tax, advisory, and outsourcing firms in the Philippines, is proud to announce the admission to the Firm's Partnership of Yusoph "Yu" A. Maute and Edcel U. Costales. They will both be joining the Partnership under the Audit and Assurance Practice Area effective July 1, 2022.
A Certified Public Accountant, Mr. Maute has been in public accounting since he started his professional career with the Firm in 2011. He has extensive experience in the audit of local and multinational companies across various industries including banking and finance, gaming and leisure, power and other utilities, retail, leasing operations, stockbrokers and dealers in securities, business process outsourcing, healthcare and pharmaceuticals, logistics and non-stock, non-profit organizations.
He regularly conducts seminars about the Firm's audit methodology, as well as on International Financial Reporting Standards and has been part of the Audit and Assurance Quality Control team. Before being admitted to the Partnership, he was part of the Firm's Risk Management Group and a Project Director of P&A for a Cause, a unit under the P&A Foundation, Inc., the corporate social responsibility arm of the Firm. In 2018, Yu was recognized as an Emerging Leader at Grant Thornton International's GT Experience Award.
Mr. Maute earned his degree in accountancy, magna cum laude, from Baliuag University, Baliuag, Bulacan. In 2019, he completed his Master in Business Administration (MBA), with distinction, from the Asian Institute of Management (AIM) as a P&A scholar. As part of AIM's student exchange program, Yu completed the last term of his MBA at HEC Paris School of Management in France.
Similarly, Mr. Costales is a Certified Public Accountant who has been with the Firm since his graduation from college in 2010. He took on the helm as Lead Manager of one of the sub-groups of the Firm's Audit and Assurance practice and was one of the senior managers in-charge of training. Throughout his career, he has acquired extensive experience in various industries such as health care services, business process outsourcing, retail and distribution, real estate, construction, oil, manufacturing, television and other service-related industries.
He completed his degree in accountancy, cum laude, from the University of Northern Philippines, Vigan, Ilocos Sur. As part of the Firm's professional development program, he participated in the Grant Thornton (GT) Emerging Leader Program, along with participants from other GT member firms, in Hongkong.
As published in BusinessWorld, dated 04 July 2022