Mid-sized businesses are displaying reserved optimism on economic recovery, according to the latest Grant Thornton's International Business Report covering the second half of 2020.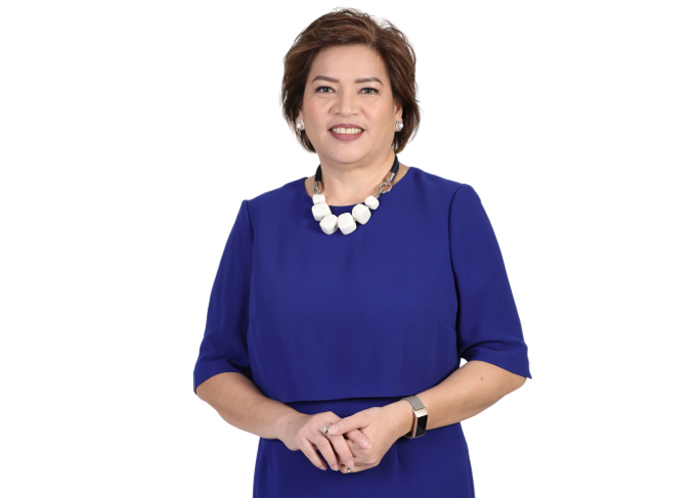 P&A Grant Thornton CEO Marivic Españo
In the Philippines, economic optimism among mid-market businesses decreased over the past six months, with the research finding that 49 percent of businesses have a slightly optimistic economic outlook over the next 12 months.
"The latest IBR data demonstrates to us that mid-market business leaders globally are being very realistic about the challenges that the first half of 2021 will bring, but they are facing this uncertainty with sensible pragmatism and resilience," said P&A Grant Thornton CEO Marivic Españo.
The report gathered responses from nearly 5,000 business leaders in 29 economies including the G20.
Other key indicators showed soft declines with 43 percent of businesses expecting revenues to increase over the next 12 months, from 45 percent in the first half of 2020 along with profitability at 47 percent from 50 percent. On the other hand, employment increased by 51 percent, up 6 percentage points from the first half of 2020.
The report noted that economic uncertainty remains at elevated levels, with 53 percent of businesses in the Philippines citing this as the number one constraint on their ability to grow their business.
As optimism decreased, 56 percent of surveyed cited shortage of orders as a constraint while 50 percent of businesses were concerned about availability of skilled staff and labor costs as another constraint on their ability to grow.
The study found out that the top investment area is research and development, with 51 percent of businesses expecting to increase investments in the coming year; followed by staff skills at 50 percent; and technology at 47 percent as businesses continue to retool for the new way of operating businesses.
With second and third waves of COVID-19 hitting many markets, the study noted the need to invest in product portfolio improvements. Digital business models and having people with the skills to operate in a virtual world for the foreseeable future were seen to drive investment decisions.
Traditional investment categories are again gaining traction. The percentage of mid-market companies looking to increase investment in new buildings decreased 4 percentage points to 39 percent, while the percentage of mid-market companies looking to increase investment in plant and machinery increased 4 percentage points to 46 percent.
Shortage of finance remains a significant concern for businesses, with 47 percent of firms agreeing that financing companies will be constrained over the next 12 months. This is despite record monetary easing and fiscal support provided by the government to businesses in the country as they attempt to alleviate cash flow constraints arising from COVID-19.
In preparation for recovery, mid-market companies around the globe are prioritizing the 'use of technology to support organizational recovery' and looking at 'workplace safety and new workplace regulatory requirements'—with 39 percent of global companies planning or implementing strategies in these areas.
"Even with vaccines being rolled out in some markets, the reality is, it will still be some time before we return to anything approaching normality. Many businesses have already made transformational changes to their operating models and investments in this area, and this show no sign of abating as everyone looks to ensure they are able to compete in a post-COVID world," Españo said.
As published in Manila Standard, dated 31 January 2021