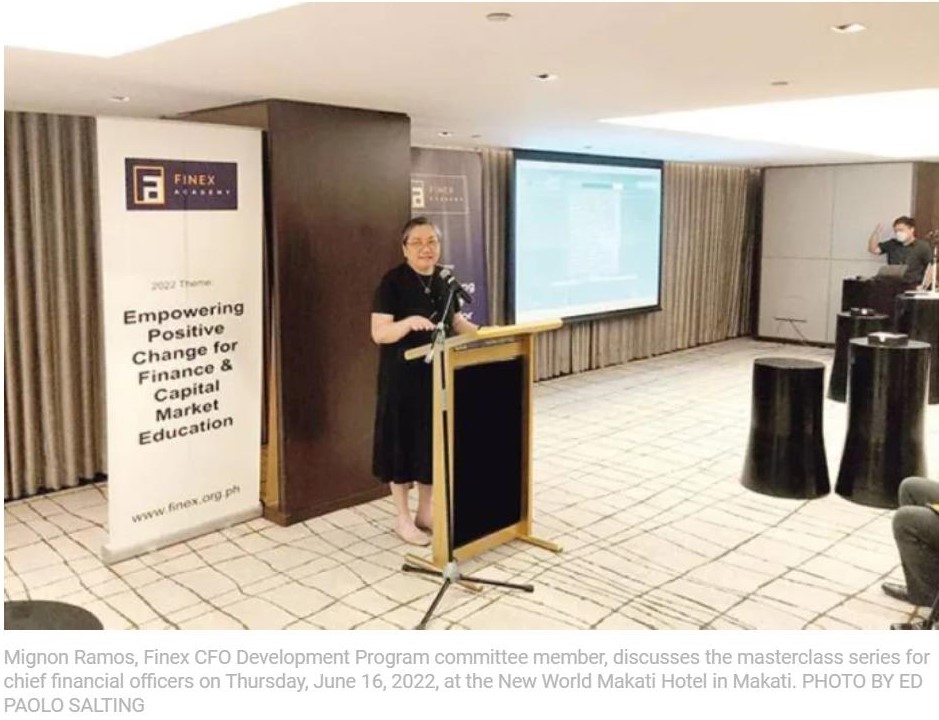 THE Financial Executives of the Philippines (Finex), together with its sponsor P&A Grant Thorton, launched its Academy Senior Leadership in Finance Program intended for chief financial officers (CFO) on Thursday at the New World Makati Hotel in Makati.
In developing the training program, the Finex Academy's CFO Development Committee examined and studied the four distinct roles of a CFO and aimed to reinforce their skills and competencies. These are: being the company's strategist; preserving the organization's reputation; safeguarding a company's assets and resources; and providing efficient, fast and accurate financial services.
These four concepts will be at the center of the program that will span 12 sessions, covering six modules, with each session running for three hours. This will then be divided between a two-hour session conducted by institutional learning partners and a one-hour presentation by a recognized industry expert/practitioner.
For the program, there will be six subjects that will tackle the four roles and they are: transformational leadership; influencing board governance from the CFO seat; crisis leadership; driving and sustaining the competitive edge; creating value from the CFO seat; and the CFO's people role.
The featured learning partners who will be with the CFOs are P& A Grant Thornton, Benchmark Consulting, De La Salle University School of Lifelong Learning; Institute of Corporate Directors; and Management Strategies.
"We, at the Finex Academy, recognize and advocate that CFOs perform pivotal roles in their enterprises. We believe that they are no longer the 'bean counter' of the organization who are only asked for data on the top table. We think that CFOs harness talent and empower others around them to create value and safeguard reputation. This program was designed for easier understanding on the CFO's part so they will not have to dig deep on what they are supposed to learn," said Mignon Ramos, Finex CFO Development Program committee member.
As published in The Manila Times, dated 18 June 2022