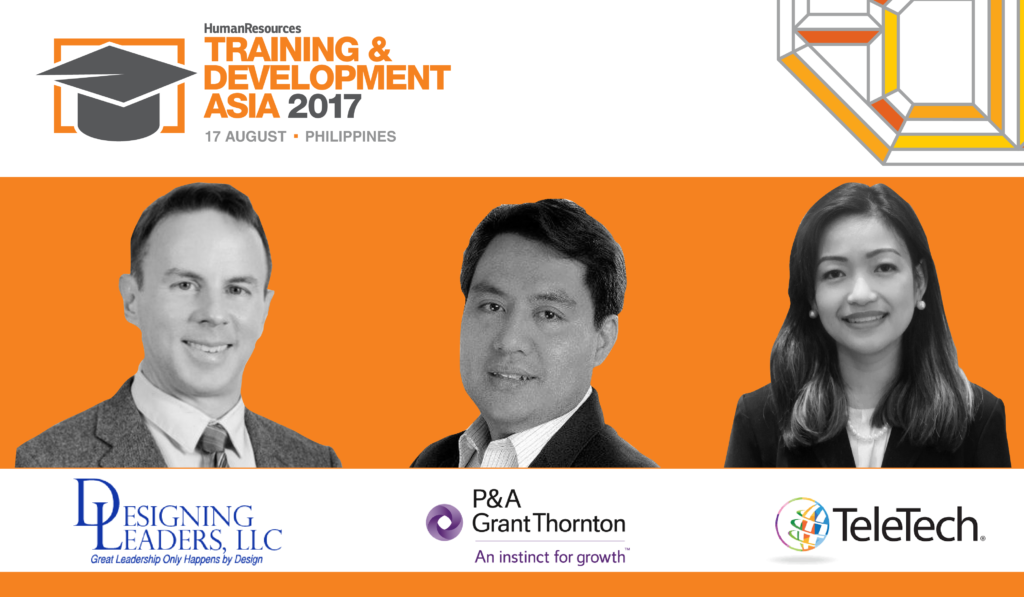 Leading L&D practitioners will share the latest trends and best practices at Training and Development Asia 2017, which will take place on August 17, 2017 at the SMX Convention Center in BGC, Taguig City. Held annually in Singapore and Malaysia, this is the first time that the conference will be held in the Philippines.
The event features thought-provoking keynotes, practical case studies, engaging panel talks, and intensive roundtable discussions, which is expected to draw some 150 delegates all over the country.
Training and Development Asia is the go-to event for HR leaders, L&D practitioners, and training professionals. It showcases strategies, challenges, and issues within the learning and development space.
Dr. William Thomas, Founder and Chief Teaching Officer of Designing Leaders, LLC, will talk about reaping maximum returns from L&D initiatives, with an emphasis on the key role of on-the-job training. Ramon Cristino San Jose, Knowledge and Management Unit Director at P&A Grant Thornton will discuss the true differentiators in L&D programs that deliver a competitive advantage.
Laean Benitez, Senior Manager for Talent Development at Baker and McKenzie GSM, will share her company's strategies on growing world-class future business leaders through implementing accelerated development programs. Meanwhile, Oscar Fudalan Jr., Regional Learning and Development Director for APAC at Teledirect Telecommerce will share how to incorporate a training methodology that best fits corporate culture.
There are also panel discussions which are preceded by short case study presentations. The first panel, "Driving Impact – Measuring What Matters in Learning and Development," will feature Jedediah Marie de Jesus, Executive Director for Learning & Development and Talent Acquisition at Teletech, and Vida Candida Santos-Arciaga, Vice President and Head of Human Resources at EXL Service Philippines.
The second panel, "Training and Technology Trends in Asia: Moving Away from Traditional Training Methods," will feature Gladys Ocampo, Head of Learning and Development at Union Bank of the Philippines, and Lara de Ubago Sia, Training and Quality Leader at Concentrix.
Training, people development, skill enhancement, and the nurturing of next-generation leaders continue to be hot-button topics and intense interests of business leaders who increasingly realize that premiere investment in enhancing the quality of their personnel is vital to ensuring their leadership and business competitiveness in an era that is constantly undergoing tremendous technological change and unprecedented shifts in globalization.
Top senior HR and L&D leaders from the BPO, utility, education, media, pharmaceutical, manufacturing, mining, financial, hospitality, retail, and training sectors have already registered for the conference.
As published in Philippine Daily Inquirer, dated 27 July 2017