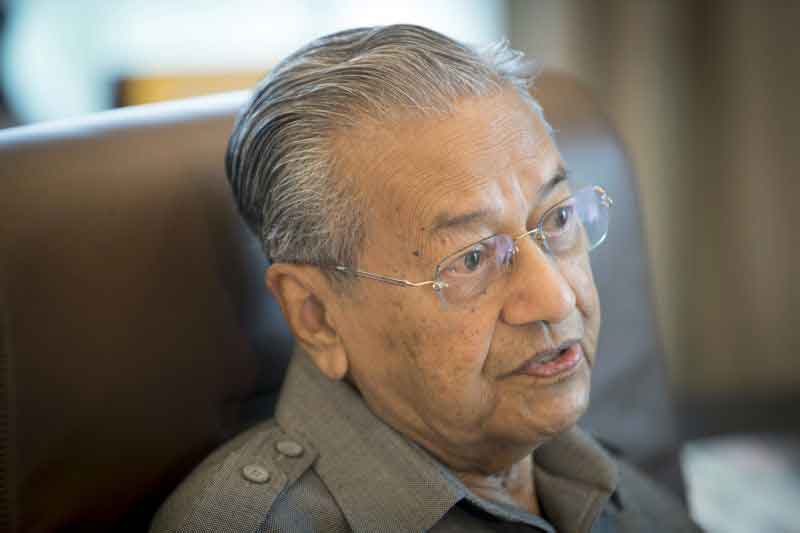 MANILA, Philippines — While the 2007 ASEAN Charter embodies democratic forms of governance, former Malaysia Prime Minister Mahathir Mohamad warned that the public should be wary in choosing their leaders.
Speaking at the ASEAN Leaders Forum in Makati City, Mahathir noted that power could destabilize leaders.
"We think of democracy as the best system ever invented by men... Today, we see democracy throwing up leaders who create problems… so while we should adhere to democracy, we should be more careful about the kind of people we choose to be our leaders," Mahathir said during the forum.
Mahathir, who considers Malaysian Prime Minister Najib Razak his protege, expressed his disappointment on his successor.
Najib has been facing corruption allegations involving missing money worth more than $3.5 billion reportedly laundered through financial institutions in the US.
According to a report from The New York Times, the US Department of Justice had been concentrated on seizing $1.7 billion in assets from Najib including jewelry, real estate and Hollywoood movie rights.
Headlines ( Article MRec ), pagematch: 1, sectionmatch: 1
"I am very critical of the Prime Minister of Malaysia although I was instrumental in proposing and also preparing so that he can lead the country of Malaysia. He is the son of second Prime Minister Abdul Razak so we expected him to be like his father. Unfortunately, he's not like his father," Mahathir said.
He noted that the Najib is now considered a dictator and a tyrant in Malaysia. The scandals involving the incumbent Malaysian leader never happened before, Mahathir said.
"We thought that Najib would be a good leader but the moment he has power it sort of destabilized him, he is completely different... so we cannot be very certain about people's behavior once they are given power," Mahathir said.
Mahathir, who was prime minister of Malaysia from 1981 to 2003, admitted that he has been working hard to "get rid" of Najib from the government.
"When we have an election, then we would be able to form a new government," the former Malaysian leader said.
Malaysia is set to hold its next general election on August 2018. There have also been reports that Mahathir will run against Najib next year.
Rappler CEO Maria Ressa, forum moderator, meanwhile, noted that former President Fidel Ramos was also instrumental in the campaign of President Rodrigo Duterte.
Like Mahathir's relationship with Najib, Duterte may also be considered Ramos' protege.
Ramos recalled that during his book launch last July, he invited Duterte as his guest of honor.
"He (Duterte) said repeatedly, 'Thank you for inviting me, my dear friend. You are my number one supporter and now I am fearing you are going to be my number one critic,'' Ramos said.
Ramos, however, said that Duterte authorized him to be his "fiscalizer," which the former president considers an honor.
"I am free to fiscalize him... Please don't try to do what I am doing because you might be put in jail," Ramos joked.
"Fiscalize", while not a proper English word, is understood in the Philippines to mean to keep things in check.
The ASEAN Leaders Forum is the first in a series of initiatives that seek to raise awareness and education about the region. It was organized by the ASEAN Society Philippines, P&A Grant Thornton and the EON Group.
As published in Philippine Star, dated 13 October 2017