[MANILA, Philippines, November 3, 2016] Leonardo 'Jun' Cuaresma Jr. emerged as this year's Philippine Institute of Certified Public Accountants (PICPA) awardee for Outstanding CPA in Public Practice. PICPA is the national organization of Certified Public Accountants. The awards rite, one of the highlights of the 71st PICPA Annual National Convention, will be held on November 24, 2016, 6 p.m. at the SMX Convention Centre in Davao City.
The award is given to PICPAN with national prominence, and whose outstanding achievement and performance as officer, partner or practitioner in an accounting or consulting firm that promotes the practice of the Accountancy profession, has significant national impact contributing to the prestige of the Accountancy profession.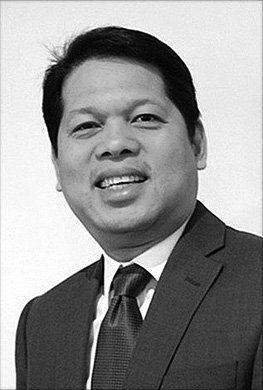 Cuaresma has been in public accounting for his entire professional career fortified by over 30 years of solid experience in the audit of local and international companies in various industries. At present, he is an active Member of the Auditing and Assurance Standards Council, the body authorized to establish and promulgate auditing standards in the Philippines. He is currently involved, or participated in the past, in various PICPA working Committees, including as Co-chair of the Performance Governance System Committee that vigorously worked on the "Institutionalization" of Good Governance in the Accountancy Profession. Cuaresma is also the former President of the Association of CPAs in Public Practice, during his time of which he advocated audit quality and competency of CPA Practitioners, achieving the overall objective of his theme: Championing the Practice of Accountancy.
Graduated cum laude at the University of the East, Cuaresma, after his Bachelor's degree, pursued higher education at the University of Washington in Seattle, USA for the Pacific Rim Bankers Program; obtained his Master's Degree in Management at the Asian Institute of Management; and took the Advanced Management Program at the Wharton Business School of the University of Pennsylvania, USA.
Cuaresma is P&A Grant Thornton's Managing Partner & Chief Operations Officer (COO). He also heads its Audit & Assurance Division. Due to his exceptional career goals and superior reputation in the Practice of Public Accountancy, The University of the East has previously bestowed upon him the "Distinguished Achievement Award."
As published in Mindanao Times, dated 16 November 2016