On March 31, 2021, the Bureau of Internal Revenue (BIR) issued RMC No. 43-2021 which prescribes the revised guidelines on the use of the eAFS System for the submission of duly filed Income Tax Returns (ITR) and required attachments, including BIR Form 1709.
All concerned taxpayers shall scan the documents for submission via the eAFS System, observing the following procedures:
A. The following naming convention shall be used for submission of ITR attachments:

Where : XXXXXXXXX is the 9-digit Tax Identification Number (TIN)
: TY is the placeholder for Taxable Year to identify it as annual submission, regardless if Fiscal or Calendar Year submission
: MM is the Month end of the Taxable Year
: YYYY is the Year Ended
: 01 is the first file of other attachments up to 99 for File 4
B. The following documents shall be scanned and classified with the corresponding naming conventions of the files for submission of attachments to the ITR: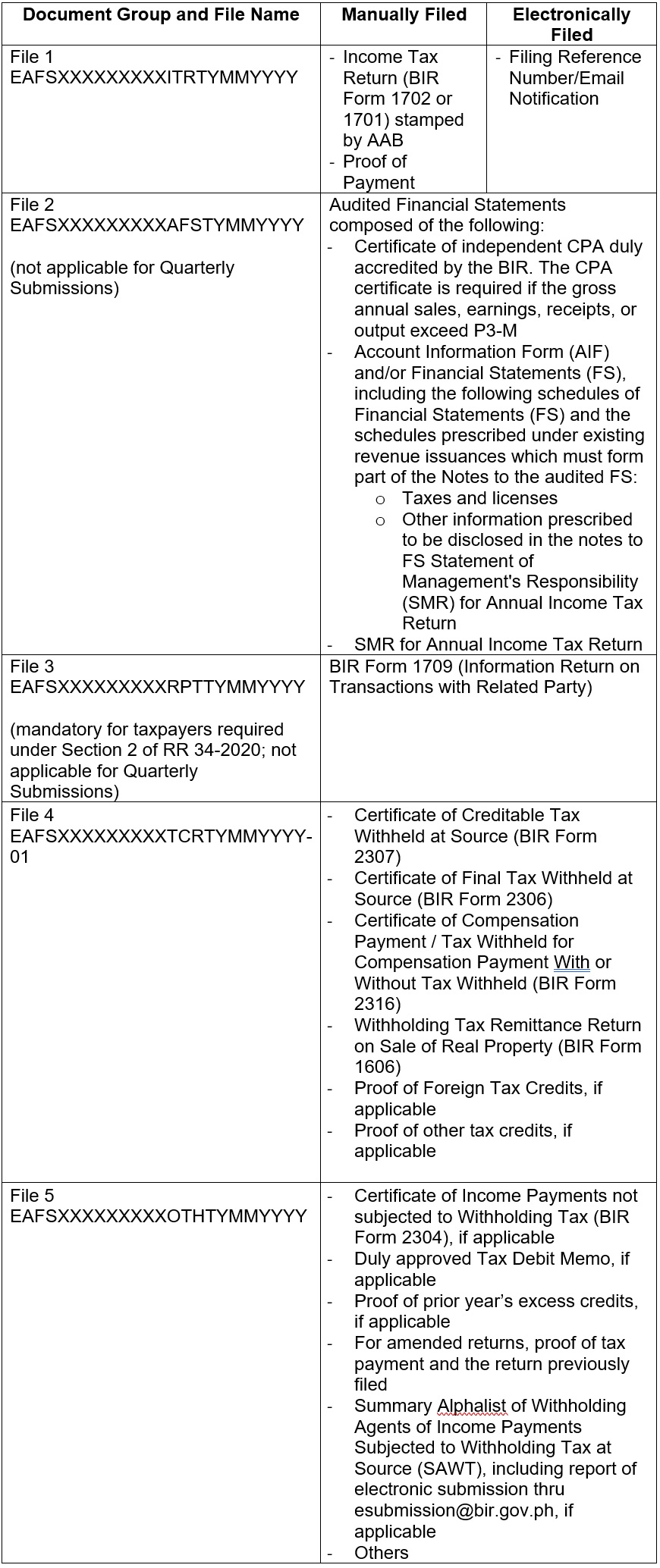 Please be guided accordingly.
Source:
P&A Grant Thornton
Certified Public Accountants
As published in SunStar Cebu, dated 01 May 2021