In line with protecting the rights and welfare of women and preserving a healthy family life, the Implementing Rules and Regulations (IRR) of Republic Act (RA) No. 11210, otherwise known as the 105-Day Expanded Maternity Leave Law, were signed on May 1, 2019.
Under the IRR, the following individuals are qualified to claim maternity benefits: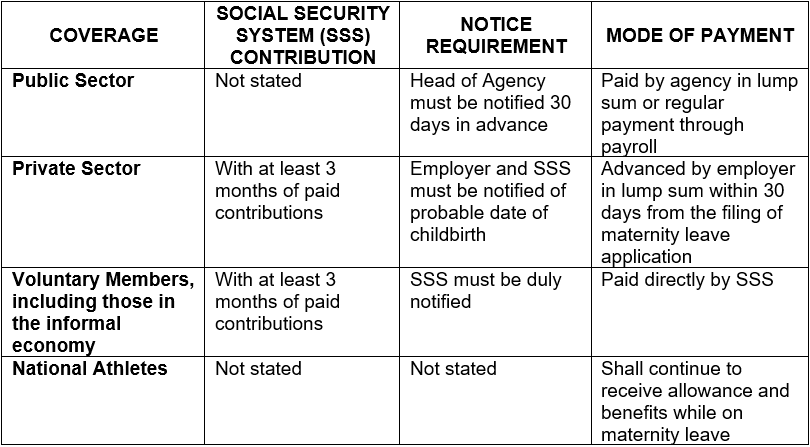 Additionally, RA No. 11210 granted the following benefits to all covered females: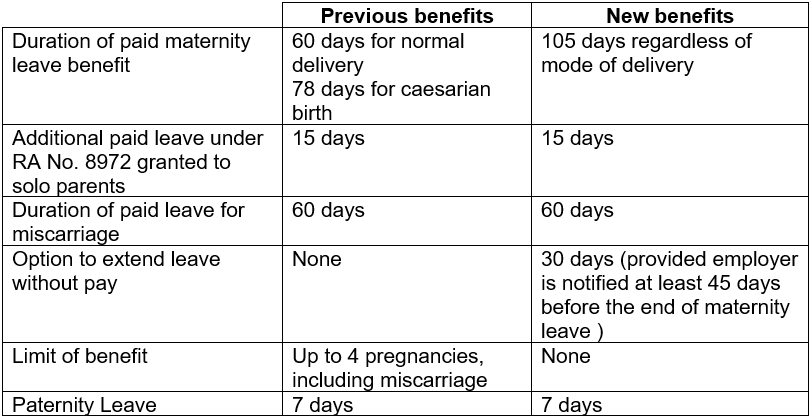 Please be guided accordingly.
Source:
P&A Grant Thornton
Certified Public Accountants
Punongbayan & Araullo (P&A Grant Thornton) is the Philippine member firm of Grant Thornton International Ltd
As published in SunStar Cebu, dated 09 May 2019