The Bureau of Internal Revenue (BIR) issued Revenue Memorandum Circular (RMC) No. 42 – 2020 to inform all concerned on the guidelines in filing and payment of BIR Form Nos. 1700/ 1701/ 1701A/ 1702RT/ 1702EX/ 1702MX, for the taxable year 2019.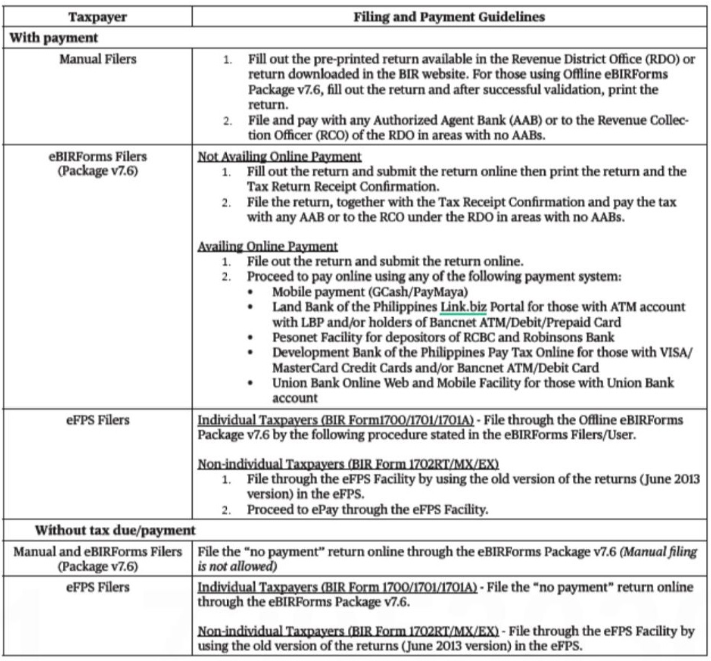 Please be guided accordingly.
Source:
P&A Grant Thornton
Certified Public Accountants
P&A Grant Thornton is the Philippine member firm of Grant Thornton International Ltd.
As published in SunStar Cebu, dated 06 May 2020