We value each of the 50,000 people in our member firms equally and appreciate every contribution across Grant Thornton.
If you wish to develop your talents to the fullest and build a fulfilling career, join P&A Grant Thornton, where you will be part of a dynamic...
Fresh Graduates

Fresh Graduates

Students

Whether you are starting your career as a graduate or school leaver, P&A Grant Thornton can give you a flying start. We are ambitious. Take the fact that we're the world's fastest-growing global accountancy organisation. For our people, that means access to a global organisation and the chance to collaborate with more than 40,000 colleagues around the world. And potentially work in different countries and experience other cultures.

Experienced hires

P&A Grant Thornton offers something you can't find anywhere else. This is the opportunity to develop your ideas and thinking while having your efforts recognised from day one. We value the skills and knowledge you bring to Grant Thornton as an experienced professional and look forward to supporting you as you grow you career with our organisation.
If you would like to join Grant Thornton, you may have a few questions about our organisation, how we do business, our culture and our global opportunities....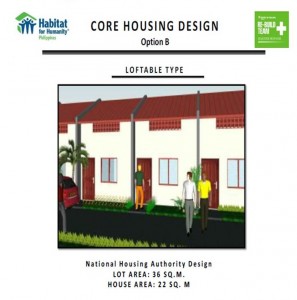 Habitat for Humanity (Habitat) is currently working on building the core houses to be funded by the donation of Punongbayan & Araullo (P&A), Grant Thornton (GT) Bahamas, GT Japan, and ImoAdang Foundation, Inc. The groundbreaking at the first resettlement site at Barangay Kawayan, Tacloban, Leyte happened last January 16, 2014. The site is now being developed and the actual building of the core houses is set to resume this February, or as soon as the final revised design by the National Housing Authority (NHA) is released. The construction of the core houses was temporarily postponed due to inclement weather experienced in the Visayas earlier this year.
The core houses will be built based on the new NHA parameters set by the Department of Public Works and Highways (DPWH). This proposed design is expected to make the houses be resilient to an intensity 9 earthquake and 275 wind speed. P &A, GT Bahamas, GT Japan, and ImoAdang Foundation, Inc., are some of the donors for the first site in Tacloban, Leyte.