Founder
Ben R. Punongbayan
Chairman Emeritus
Jose G. Araullo
We are P&A Grant Thornton
P&A Grant Thornton is a leading professional services firm that helps dynamic organisations to unlock their potential for growth. Our brand is respected globally, as one of the major global accounting organisations recognised by capital markets, regulators and international standards setting bodies.
Punongbayan & Araullo (P&A) is the Philippine member firm of Grant Thornton International Ltd (GTIL), one of the world's leading organizations of independently owned and managed accounting and consulting firms.
Global scale and agility
Belonging to a $5.45bn global organisation of member firms with 56,000+ people in over 143 countries, we have the scale to meet your changing needs, but with the insight and agility that helps you to stay one step ahead.
Privately owned, publicly listed and public sector clients come to us for our technical skills and industry capabilities but also for our different way of working. Our partners and teams invest the time to truly understand your business, giving real insight and a fresh perspective to keep you moving.
Whether a business has domestic or international aspirations, P&A Grant Thornton can help you to unlock your potential for growth.
Awards
Grant Thornton is an award-winning globally recognised professional services firm. Here are some of our awards:

MCA Project of the year 2015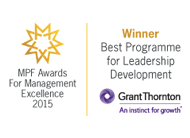 Best Programme for Leadership Development in 2015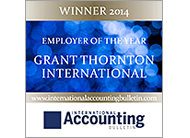 IAB Employer of the year 2014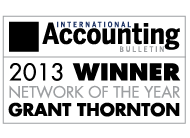 Global network of the year 2013