The Difference
Great place to work
Your career at our Firm is all about challenging your limits. We seek bright minds who will help us create value for clients in an ever-changing business landscape.
Your role
Our clients look to us for fresh and innovative ideas, information, and solutions from brilliant people like you to help them improve the way they do business. So far, we have delivered. With you, we will deliver some more.
Our distinct know-how and extensive experience serving many of the country's successful businesses move you forward. And we expect a great deal from you because, in return, we invest a great deal in you to get the most out of your strengths and skills.
If you wish to develop your talents to the fullest and build a fulfilling career, join P&A Grant Thornton, where you will be part of a dynamic professional-services firm that values its people and adheres to the highest standards of excellence; that prioritizes and personalizes professional development of its personnel; and that is determined to stay at the lead pack of the professional-services industry through the strength of its forward-looking thought leaders and skilled professional staff.
Why you should join P&A Grant Thornton
Teaming. P&A Grant Thornton's business is built on good, compact teams that innovate and act quickly and that are galvanized by strong interpersonal ties among members. Join P&A Grant Thornton and you will get the chance to build on the knowledge and skills you have already gained and offer creative ideas that really count.
Learning. At P&A Grant Thornton, you will enjoy access to a comprehensive learning system, and you will be in the driver's seat. With our mix of traditional classroom training and other modes of learning, you will gain all the skills and knowledge you need, where and when you need them, to excel at work.
Leading. At P&A Grant Thornton, everyone is empowered to be a leader. Leading means winning, both in our markets and with our people. You will, from day one, have the most advanced tools and support from mentors to help you solve problems, pursue innovative solutions, and lead change for P&A Grant Thornton and its clients.
Living. If employees are satisfied, they are more likely to satisfy clients. To achieve personal satisfaction, you need the support of an employer who understands you as a person. At P&A Grant Thornton, we expect a lot from our highly motivated people, and we get the best from them by recognizing that there is a lot more to life than work.
Award winners
We know Grant Thornton is a great place to work and a number of industry experts agree. We have won several prestigious awards across the globe for our efforts to help our people thrive in their careers.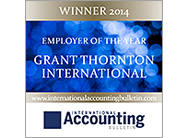 IAB Employer of the year 2014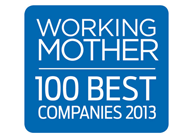 100 Best Companies 2013 (US)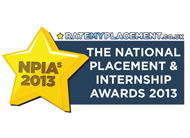 Best Provider of Internships and Placements 2013 (UK)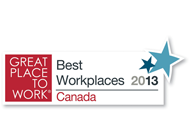 Best Workplaces 2013 (Canada)